Delivering the Global Reset
ODI's latest evidence and ideas to help decision-makers and thought leaders think differently about global challenges.
In our 60th year, we convened a series of virtual conversations to interrogate global challenges and chart the practical steps required to create more resilient, equal societies and reimagine a world beyond the pandemic.
We invited global, community and youth leaders, activists, businesses, academics and experts to explore and share ideas to build a better world.
Explore our conclusions from those dialogues here.
We continue to challenge decision-makers and thought leaders to think differently and achieve radical yet realistic measures for systemic change.
Address the climate emergency
How do we deliver a rapid green recovery that sets the world on track to halve emissions by 2030 (compared to 2010 levels)?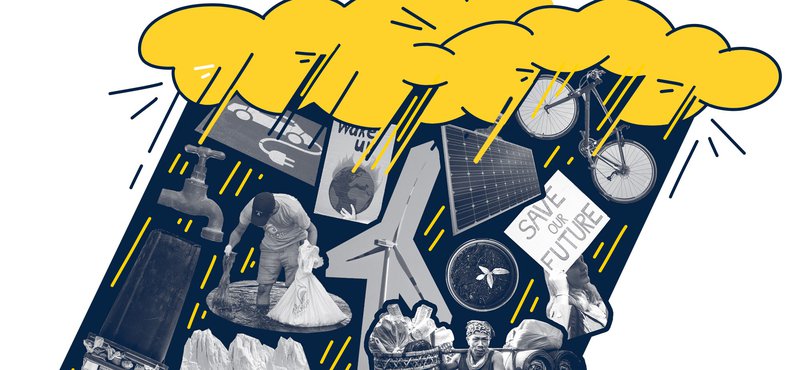 COP26
This is a crucial time for global climate action. World leaders must make evidence informed policy decisions. Our cross cutting work offers new research and analysis across finance, trade and adaptation.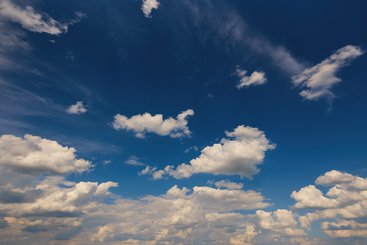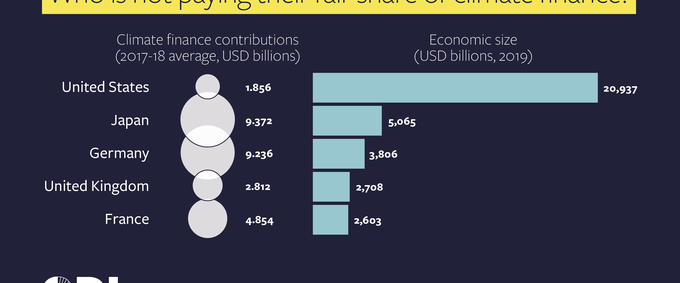 Nearly all wealthy countries are not paying their fair share of climate finance commitments.
The climate crisis and humanitarian need
Weather events are becoming more extreme and more frequent. Despite the resilience and adaptability of communities living with climate emergencies and related insecurities, they are being hit hard.
Join Mark Lowcock and Fonteh Akum joined us for a discussion hosted by Sorcha O'Callaghan about the impact of climate change in the world's most vulnerable places, and what needs to be done about it.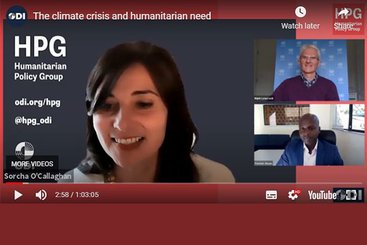 Reinvigorate global economic cooperation
Now is the time to challenge power structures and dynamics that sustain inequality, and to create a fairer, more inclusive global economic system. Collaboration is key to developing a stronger and more equitable economy and redefining the social contract.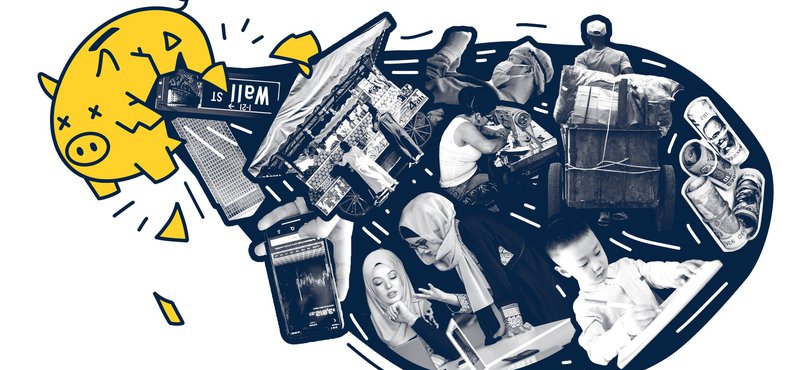 Mobilising action and finance towards global vaccination
What do countries battling the virus and struggling to vaccinate their people need? How should leaders rise to the global vaccine challenge?
In this webinar we explored these key questions with government and international decision-makers.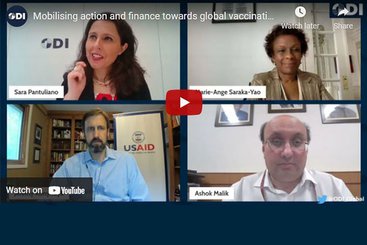 Redefine the social contract
Political and societal leaders should take action to make progressive and just policies central to recovery post-pandemic. We must establish an economic system anchored in rights and dignity for all, founded on values of equality, solidarity, justice and human rights writ large.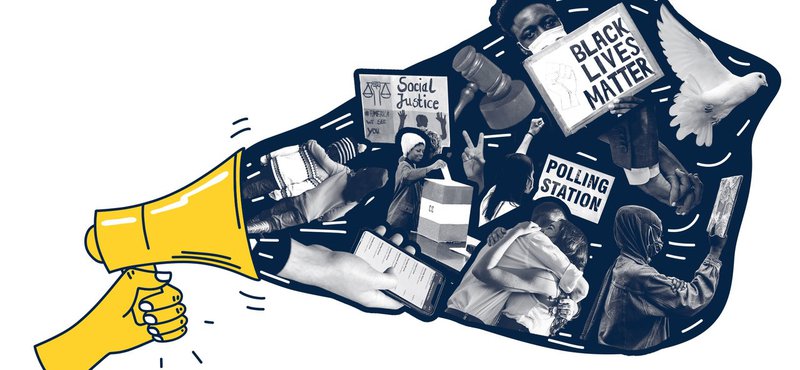 Pathways towards quality primary education
We brought together a group of experts to examine successful reforms that have brought vulnerable children to the forefront of policy implementation and consider what is needed to push the agenda forward.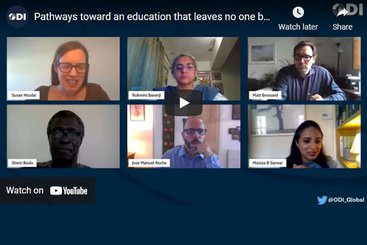 Embrace new coalitions and ways of working
Global cooperation needs reshaping from the ground up, bringing together like-minded actors, as well as the not-so-usual suspects. Broad coalitions coalescing around a common goal can form the basis for a 'new' multilateralism. These coalitions have the potential to bridge global and local, digital and analogue, state and non-state, and include activists and political actors.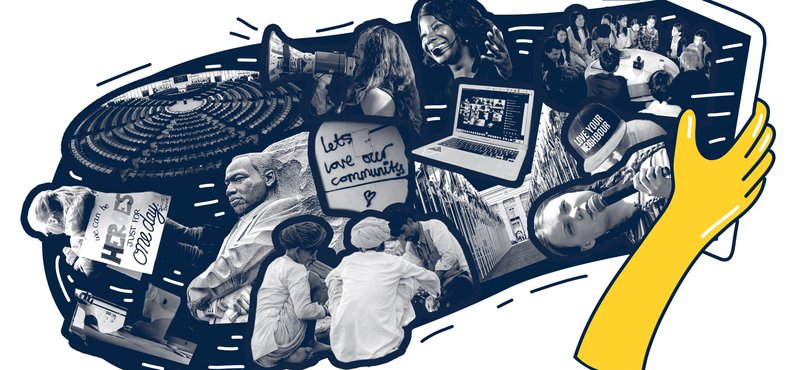 Local humanitarian action during Covid-19
This mapping tool documents the role of local actors in the context of Covid-19. It collates evidence of change in practice at different levels, and how complementary ways of working contribute to humanitarian outcomes.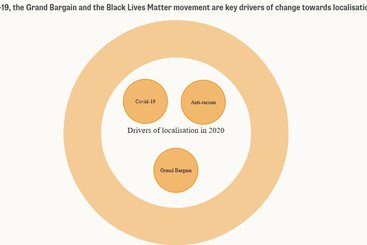 Browse the full Global Reset Dialogues