ODI Fellowship Scheme
Established in 1963, the ODI fellowship scheme matches early career economists with government placements around the world.
The first three ODI fellows began their work in 1963. Since then, over 1,000 fellows have worked with over 50 governments and international organisations.
Fellowships are determined primarily by the needs of the scheme's partner governments. The continued demand from governments for ODI fellows, as well as the level of responsibility entrusted to them, is testament to the respect the scheme has earned over the 59 years since it was established.
The ODI fellowship scheme is open to candidates of all nationalities and we support and encourage applications from LGBTQ+ and disabled candidates. Postgraduate economists and statisticians with an interest in development are encouraged to apply.
The ODI Fellowship Scheme is generously supported by the United Kingdom's Foreign, Commonwealth and Development Office (FCDO), the United Kingdom's Office of National Statistics (ONS), the Bill and Melinda Gates Foundation, the Namibia Nature Foundation (NNF), the EdTech Hub, the United Nations Economic Commission for Africa (UNECA), the Global Fund, the Government of Timor Leste, the World Health Organization (WHO), and Australia's Department of Foreign Affairs and Trade (DFAT).
Previous support has come from the Fleming Fund, the European Bank for Reconstruction and Development (EBRD), Comic Relief, the William and Flora Hewlett Foundation, and the Collaborative Africa Budget Reform Initiative (CABRI).
ODI's Fellowship Scheme at 60: reflections on a remarkable journey
Director of Global Advisory Sasha Kapadia reflects on the impact the scheme has had around the world over the past six decades, and the journey ahead.
Read more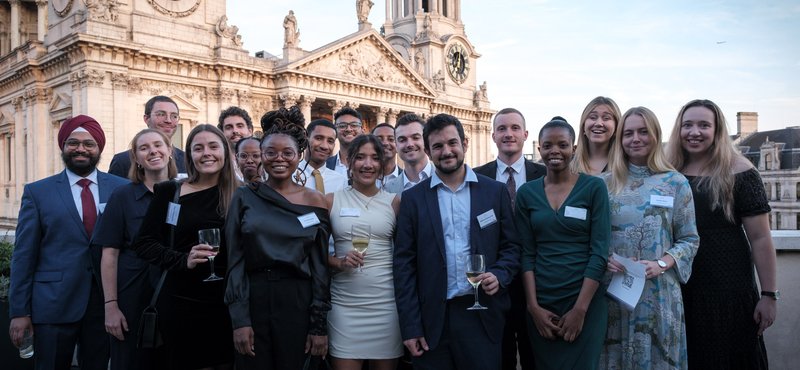 What former fellows say
Sir Suma Chakrabarti KCB
Chair of ODI Board
'Two of the best years of my professional and personal lives were as an ODI fellow in Botswana in the early 1980s. I formed much of my thinking on development, governance and reform during this period and made lifelong friends. The experience continues to inform my work today including as the Chairman of ODI.'

Lord Andrew Turnbull KCB
CVO former Head of the UK Civil Service and Cabinet Secretary
'My posting as an ODI Fellow to Zambia in 1968 provided three things: a professional challenge applying the economics I was taught to real life policies and implementation, often at a level of seniority way above a first job in the UK; a personal challenge of resourcefulness, arriving in a new place with no house, no car and no money, though often with the support of other Fellows who will be friends for life; a rich choice of career options – back to academia, public service in the UK, international institutions or development charities.'

Professor Dame Anne Mills CBE
Deputy Director and Provost, London School of Hygiene and Tropical Medicine
'The ODI Fellowship is a pioneering example of capacity strengthening – for the individuals themselves, and for the government agencies they support. For me it was truly a seminal experience, which was fundamental to the development of my future career.'
Professor Martin Weale CBE
UK Monetary Policy Committee
'The two years I spent at the National Statistics Office in Malawi from 1977-79 gave me an interest in economic statistics which has never died away. Nothing makes one more careful in the use of data than having collected them. Forty years later, the experience underpins my current work on improving economic statistics in the UK.'