A leading global affairs think tank
We inspire people to act on injustice and inequality. We focus on research, convening and influencing, to generate ideas that matter for people and planet.
Our new strategy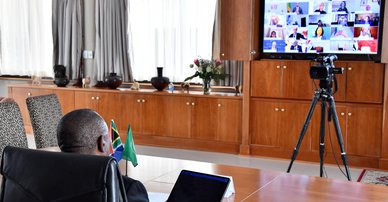 Improving quality humanitarian funding through the Grand Bargain 2.0
Seven ways to increase quality humanitarian funding at this week's Grand Bargain Annual Meeting.
Read more
Fellowship scheme
ODI's prestigious Fellowship Scheme gives postgraduate economists and statisticians the chance to work in developing country public sectors as local civil servants on two-year contracts.
Find out more