A leading global affairs think tank
We inspire people to act on injustice and inequality. We focus on research, convening and influencing, to generate ideas that matter for people and planet.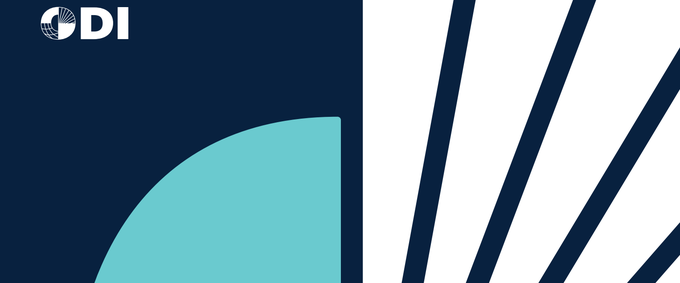 Who we are
ODI is an independent, global think tank. We work to inspire people to act on injustice and inequality. Through research, convening and influencing, we generate ideas that matter for people and planet.
What we do
We lead thinking and agendas to deliver transformational change and bring about a global sense of resilient, just and equitable prosperity.
We focus on these overarching global challenges and priorities
How we do it
We deliver high-quality, internationally recognised research that informs policy design and convenes leadership across the global challenges identified above. We are a free thinking, inclusive and trusted think tank with a global footprint.
Our values
Independence
Our work is independent from our funders. Staff are able to challenge donor thinking and policy and the wider development consensus.
High quality
We ensure best practice, innovative approaches and continuous improvement in our research, policy advice and public affairs.
Fairness, diversity and equality
We treat all staff and partners fairly and with respect.
Working together
We continuously try to foster better relationships throughout the organisation. We believe that by working together in a supportive environment, we will achieve more and have greater impact.
Transparency and accountability
We report openly on our use of public funds, and fully communicate our work to our donors, research subjects and partners.
Sustainability
We use resources in a sustainable way, conscious of our impact on the environment.
Why work with us?
We are independent and trusted: established in 1960, ODI is non-partisan, non-profit and evidence-driven. Our independence is the cornerstone of our credibility. It allows us to develop fresh ideas, challenge orthodoxies and take the risks we need to succeed.
ODI exists to have real impact for those who need it most. This is at the centre of our thinking about what to do, where to go and how we measure our success.
Organisational and financial information
ODI is an independent think tank with more than 220 staff, including researchers, communicators and specialist support staff.
ODI operates through two separate legal entities, ODI and ODI Sales Limited. The audited financial accounts of both companies can be found on our funding page.
As a registered charity, ODI is supported by grants and donations from foundations, non-governmental organisations, the private sector, governments, multilateral agencies and academia. The full list of funders can also be found on our funding page.
ODI
Company name: ODI
Company number: 00661818
Charity registration number: 228248 
Place of registration: England & Wales
Registered office address: 203 Blackfriars Road, London, SE1 8NJ
ODI Sales
ODI Sales Limited is a wholly owned subsidiary of ODI and it engages in activities to earn income for ODI and also to further the mission of ODI, and ODI Sales donates all of its profits to ODI.
Company name: ODI Sales Limited
Company number: 7157505
Place of registration: England & Wales
Registered office address: 203 Blackfriars Road, London, SE1 8NJ