What we do
Our innovative research and advisory work addresses how politics and power shape policies, how services are delivered, and how institutions work.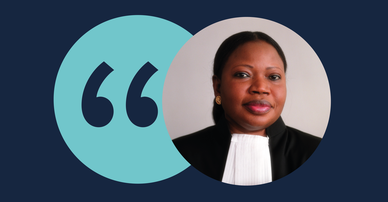 ODI in conversation with Fatou Bensouda
Fatou Bensouda, former Prosecutor of the International Criminal Court (ICC), joins ODI to discuss her experiences in the role and future challenges the ICC might experience.
Watch here
Misinformation in Brazilian elections: can the judiciary stem the tide of political misinformation?
This blog looks at the possibilities and limits of the judicial response to the heightened use of political mis/disinformation in the Brazilian elections.
Read more