Europe
What we do
Our policy and research work on Europe and its place in the world, which aims to ensure effective cooperation on today's most pressing issues.
As a global think tank, we are committed to contributing to the future of Europe. We combine research, policy advisory and strategic convening on key priorities across the continent – including migration, climate change, the future of work and digitalisation. We work closely with our partners in the European Think Tank Group on shaping the future of the European Union and its institutions. We focus on the Mediterranean region, where the reality of policy decisions – and their failings – are playing out.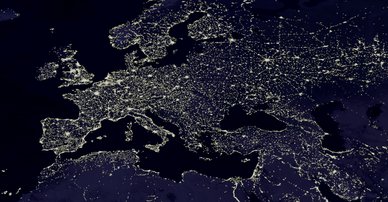 Beyond the Union: a new platform for European cooperation
Following Brexit, a flexible platform for European cooperation on development and foreign policy must be created.
Read more
Data visualisation: the Mayors' Dialogue on Growth and Solidarity
Explore the European and African cities participating in The Mayors Dialogue on Growth and Solidarity in this data visualisation.