After the devastating effects of Hurricane Maria in 2017, the Caribbean Island of Dominica chose to take radical action in the face of climate change: become the first climate-resilient nation in the world. Now, they have a plan to make that vision a reality.
"Climate Blueprint: Dominica", a documentary by ODI and Twenty Twenty Studios, explores what it really means for a small island in the Caribbean to become climate-resilient while still reeling from the impacts of colonialism, slavery, natural resource extraction and environmental degradation. It imagines what a resilient future could look like, and how Small Island Developing States (SIDS) can be a model and resource for the rest of the world on climate ambition and resilient design.
The documentary – presented and co-produced by ODI Senior Research Fellow Emily Wilkinson, alongside Director and Producer Sarah Howard – comes after the introduction of the UN Loss and Damage Fund, which has increased attention towards examples of adaptation and resilience from those on the frontlines, such as Dominica.
Winner of "Best short documentary" at Albany Film Festival 2023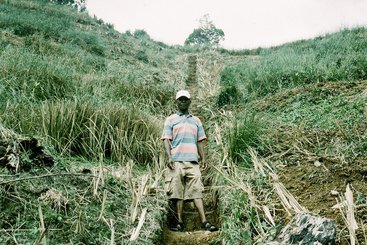 With this project, Emily aims to take the loss and damage conversation beyond the policy sphere – where ODI conducts much of its work – and into cultural and community settings. The film is intended to spark discussion and prompt action with high-level stakeholders, in civil society and activist circles, and at key global events such as COP28. This story is not just about Dominica, but the whole SIDS community, and by extension, the global community.
As part of the NYC Social Impact Film Festival's virtual screening series, Climate Blueprint: Dominica will be available to watch online here for a limited time.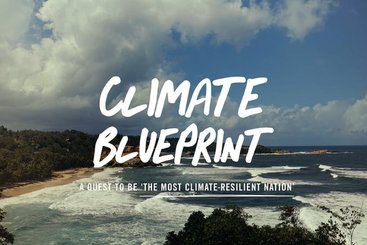 "Climate Blueprint: Dominica" previewed during the New York Climate Summit in September, and won 'Best Short Documentary' at the Albany Film Festival in October. Details of upcoming screenings can be found below, with more to be added. The documentary's online release date will be announced soon.
To host your own screening of "Climate Blueprint: Dominica", contact Twenty Twenty Studios directly via the documentary webpage.
Upcoming screenings
London Premiere | Rich Mix, 35-47 Bethnal Green Road, London, E1 6LA | 30 November 2023 (Register here)
COP28 | Tech and Innovation Stage, Green Zone | 3 December 2023
Past screenings
Marketplace of the Future | New York Climate Week | 22 September 2023
Albany Film Festival | 12 October 2023
Green Screen Environmental Film Festival | 2 November 2023
Resources
Resilience Finance Flows to SIDS 2013-2020
Created by: Sarah Howard (Director and Producer), Emily Wilkinson (Producer), Ben Merker (Director of Photography), Liam Wahl (Lead Camera Operator), Beatriz Calleja (Editor), Burundu (Original Score), James Carson (Colour), Eric Soucey (Photographer), Rachel Hale (Assistant Producer) and Cielo Lima (Assistant Editor).