A Fair Share of Climate Finance
Image credit:
World Bank
Image license:
Curt Carnemark/World Bank (CC BY-NC-ND 2.0)
In 2009, developed countries committed to providing and mobilising $100 billion of climate finance each year by 2020. Subsequently, the target was maintained up to 2025, when a new goal will be adopted.
Failure to deliver on the climate finance goal has been laid at the feet of developed countries collectively. Instead of fostering climate ambition as intended, the collective nature of developed countries' climate finance commitments has enabled some states to evade their responsibilities.
In a bid to strengthen accountability, ODI publishes an annual report assessing each developed country's progress towards its 'fair share' of the $100 billion based on each country's historical responsibility for cumulative greenhouse gas emissions, its gross national income and population size.
Annual assessments are important for two reasons. Firstly, the $100bn target is per year, and not cumulative over a period. And secondly, climate finance flows are to be predictable, implying a steady flow of finance with minimal variations.
Each year, on top of assessing climate finance provision, the 'Fair Share' reports adopts a dedicated focus. In 2021, the 'Fair share' report explored apportioning responsibility against a set of different indicators. The 2022 report assessed the 'new and additional' dimension of the climate finance provision as well as which non-Annex II countries could potentially contribute climate finance officially. In 2023, we focused on the adaptation finance provision against the doubling of adaptation finance from 2019 levels by 2025.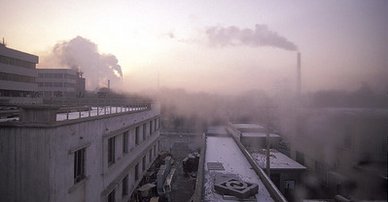 A fair share of climate finance? The adaptation edition
Despite an urgent need to ramp up climate finance, high income nations have missed the $100 billion target again.
Read more