Sixty years ago, John F. Kennedy presented his vision of an America proud to be a 'nation of immigrants'. His campaign helped shape the 1965 Immigration and Nationality Act, opening America's doors to the world. But in 2018, in the age of a very different President, immigration is presented as a problem, a threat and an imposition upon American generosity. Immigration policy is focused on exclusion and separation – the building of walls, issuing of travel bans, separating of children from their parents.
I've studied immigration and refugee issues for over a decade. Then, in 2014, I became an American immigrant myself. As debates on immigration in the US became increasingly fraught, I found myself wanting to understand better how immigration has shaped – and is continuing to shape – American identity. So, in March 2018, I left San Francisco and spent the next two months driving cross-country to New York City. Along the way, I spoke to dozens of people of every political persuasion and background, listening to their thoughts about immigration and what it means to be an American citizen today.
This trip was both professional and deeply personal. I am a very privileged American immigrant: I am white; I speak English; I have a green card; I am a citizen of not one but two countries. But even though I often pass as an American – at least until I open my mouth – I am not. And in 2018, it is no longer clear how I fit into the stories the current government tells about who belongs here.
As I travelled across America, I asked everyone I met for their thoughts on immigration, recording both their voices and my own reflections. And in visiting towns and cities over the country, I discovered a broader immigration story. A story less about vicious political minorities (however much power they might wield) and more about everyday communities. A story less about hostility, and more about pragmatism and hope.
I believe we need to build on these narratives, if the hostility at the heart of current American immigration policy is to be reversed. Immigration cannot be reduced to paperwork, quotas and polling. We need to tell the whole history of America's immigration story. We need to focus on how immigration affects not just multicultural metropolises but small towns and rural economies. And we need to reconfirm the civic heart of American identity, as well as recognising how much work needs to be done to make equal citizenship a reality.
When we talk about immigration, we almost always talk in the present tense. Migration flows are 'unprecedented'; they demand 'immediate action' and an 'urgent response'. Sometimes we look forward – foretelling the disasters to come if we do not act, or promising something better if we can liberate ourselves from our worst fears. But we rarely look backwards.
As a result, while tens of millions of Americans would proudly claim to be from a 'nation of immigrants', far fewer know the history of that phrase or its implications. Many people I spoke to had only vague ideas about the role immigration had played (and plays) in shaping America and drew sharp lines between the past and the present – 'My ancestors came legally back then'.
Pastor James Tremell, First Southern Baptist Church, Bakersfield, California, talking about current immigration to the area. His grandparents migrated from Oklahoma.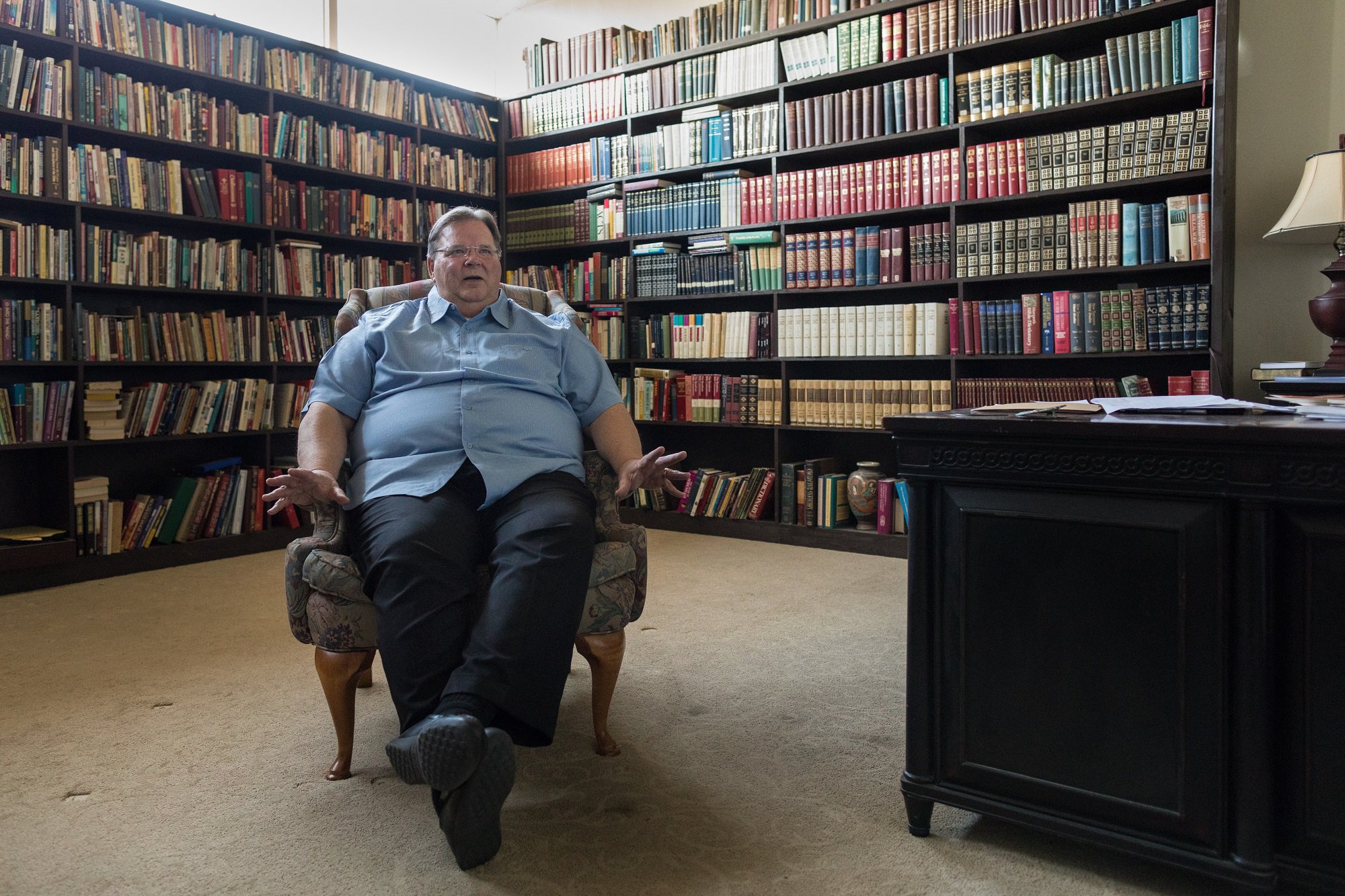 I would say that, with the influx of immigration, there are those who want to work, who aren't looking for a handout and aren't looking for somebody to take care: they're looking for an opportunity. Whether they're Hispanic or Canadian or Swedish – it doesn't matter. If they're coming for the purpose of contributing that's one thing. If there coming for the purpose of getting, that's something else.
I know the argument could be made, 'Well, isn't that what you just said about the Okies coming to California – that they were coming to get?' Well, they were coming to get an opportunity, they weren't coming to deprive anybody else of their opportunity.
But if the problems – too much immigration, or too many restrictions – are so immediate, why does the history matter?
In a time of 'fake news', history guards against hyperbole. President Trump has frequently shown a wilful disregard for inconvenient facts in the pursuit of his immigration policies, from claiming that millions of immigrants vote illegally, to insisting Christian refugees were refused entry to the US.
Yet history tells us that the numbers of immigrants arriving in America today are not unprecedented, but match the numbers who arrived at the turn of the 20th century. History tells us that most of those who arrived were relatively poor. And history tells us that many were members of persecuted ethnic and religious minorities who were feared and hated, like Irish Catholics and Russian Jews. In other words, immigration in America is hardly new, nor is hostility towards these new immigrants.
For just as the idea that today's immigration is 'new' or 'unprecedented' is false, so too is the claim that America's doors were once open to all corners. Liberals point to Lady Liberty and her protection of the early 20th century 'huddled masses' as proof. But there was never a golden age of immigration in America: xenophobia has always played a role in her politics.
For instance, many romanticise Ellis Island, the landing station for all New York immigrants from 1890 through 1954. They praise the fact that 98% of those who arrived were accepted. But this ignores the fact that throughout its entire period of operation, there was a near-total legal prohibition on Asian immigration. Or that from 1917 onwards, literacy tests and national quotas made immigration for manual labourers and those from Southern or Eastern Europe virtually impossible.
The acceptance rate at Ellis Island was so high because the migrants who arrived had effectively already been pre-screened, frequently using explicitly racist criteria. The legislation that enabled such restrictions – such as the 1924 National Origins Quota Acts – reflected the views of the American public. The victims of the two worst mass lynchings in American history were Chinese and Italian immigrants.
David Lei, a Chinese-American community leader in San Francisco, California, discussing Chinese residence to the Exclusion Acts from 1882.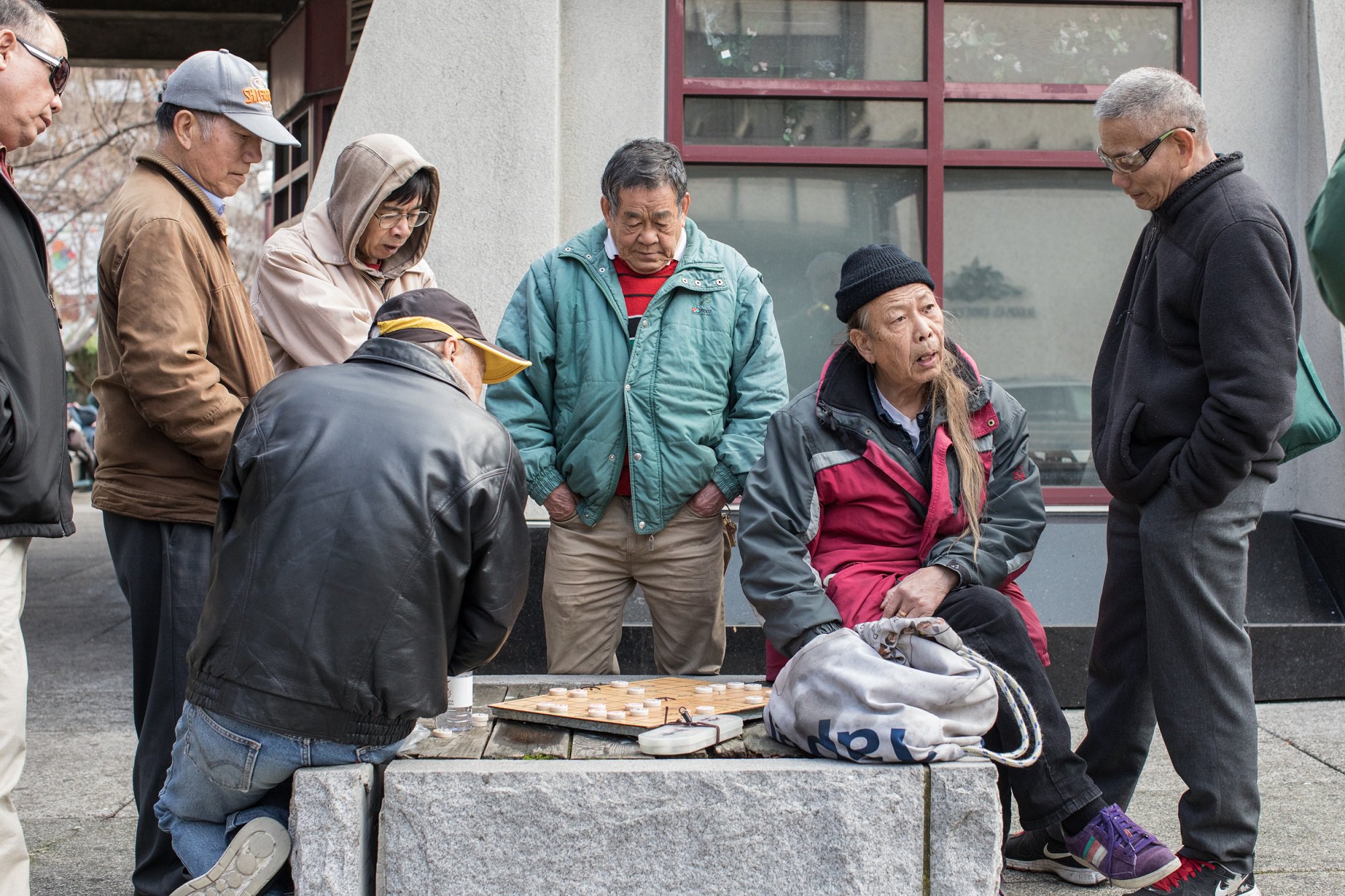 Defining what makes you an American was a Chinese case, and that's the story about the 1882 Exclusion: it was the organised pushback against this unfair situation for the Chinese, so they hire the best lawyers money could buy and brought up suit after suit. The Chinese population in America at the time was about 105,000 and in California alone there were 10,000 lawsuits against the US government over immigration issues and civil rights issues – this is 9% of the Chinese population in America that hire a lawyer to sue the US government.
History also shows us that America's immigration story is not just about those who moved willingly. Millions were forced in, out and around America: Native Americans were forcibly displaced from their homelands, often under horrific conditions; at least half a million African slaves were shipped to the US; enslaved families were separated and uprooted during the Jim Crow era; and over a million American citizens of Mexican descent were deported to Mexico in the 1930s.
Inclusion, in other words, has not come easily to America's newcomers – nor to many of her natives. But this conflict is an integral part of the history of American integration. The struggle for inclusion marked the arrival of Polish woodcutters in 17th century Jamestown as much as Syrian refugees in 21st century Atlanta. In New York City, the quintessential immigrant's city, I repeatedly heard the observation that the first generation of newcomers are only ever tolerated by locals; it is their children who, in the end, become Americans.
Tyler Anbinder, Professor of History George Washington University and author of City of dreams: the 400 year epic history of immigrant New York, talking about integration in New York.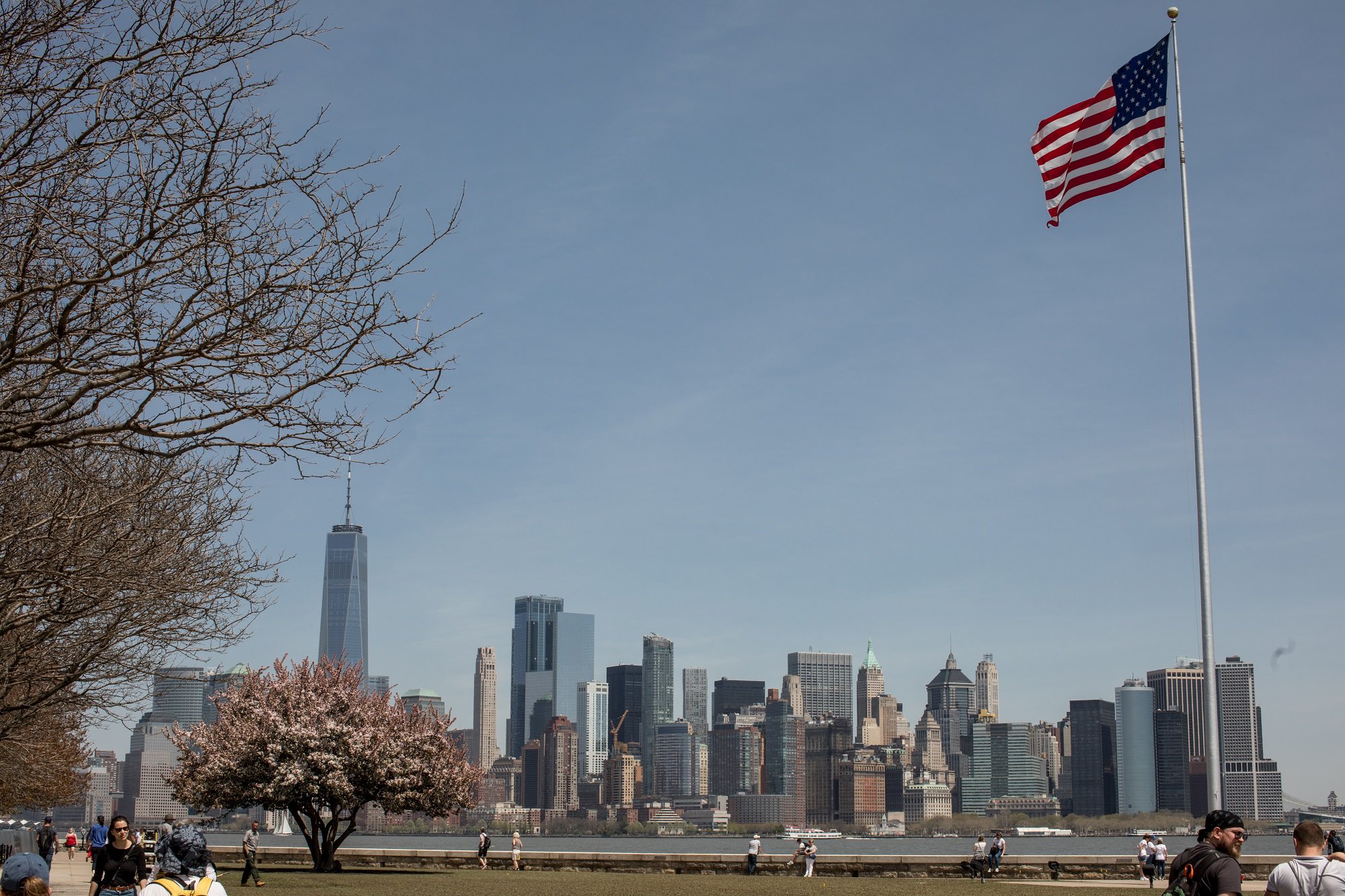 Most people who immigrate as adults, I don't think have very much of a New York identity: they tend to live most of their lives thinking of themselves as Italian or Irish or Greek, and when they use the word 'home' that's the place they're referring to, not the United States. And it tends to be more their children. Even if their children come as immigrants but they come as children, that tends to be the first generation that thinks of themselves as Americans and thinks of themselves as part of a melting pot.
Every generation of Americans – like Americans today – has believed that their immigrants are different than immigrants who came to the country in the past. A lot of Americans today believe that today's immigrants can't become true Americans because not enough of them are Christians, not enough of them speak English, not enough of them are well educated, and that they don't have the same values as native-born Americans. But every generation of Americans has believed that about their generation of immigrants.
When John F. Kennedy called America a 'nation of immigrants' in 1958, his statement was not simply historical: it was aspirational, a call to acknowledge the often-over-looked contributions of the often-unwelcome immigrants who had powered American industrialisation. His op-eds in The New York Times were intended to marshal support for a radical overhaul of immigration law, reforms that would result in the 1965 Immigration and Nationality Act. A complete description might acknowledge that while America is a nation of immigrants, it has never been a nation that welcomes immigrants easily, or without reservation, debate and uncertainty.
'We must tell these histories whole' – Kevin Jennings, Director, Tenement Museum, New York City
What does a more complete history of American immigration look like? Certainly, immigrants, in every way, built this country. You can see it in the architecture of New Orleans' shotgun houses and the railroads across the West. It is to migrants that we owe the right of Americans to move freely across the US (confirmed by a migrant case, Edwards v. California, in 1941). Even the very definition of what makes anyone an American, conferring citizenship under the 14th Amendment, resulted from Wong Kim Ark's case, brought by immigrant advocates to the US Supreme Court. This identity was then fought for by immigrants – by the German and Irish soldiers fighting in the Civil War, to the Latinos who today serve disproportionately in the American armed services.
But heroic acts make myths, not history. Far from cultivating it, America became a nation of immigrants in spite of itself. Immigration has always been the source of tension, debate and anger. The first travel ban was placed on the movement of free black men after the Haitian revolution in 1806. Chinese exclusion began in 1882 and lasted 60 years; by 1960, there were hundreds of thousands of Chinese immigrants living illegally in the US. Japanese American citizens were interned for years during the Second World War. America has always been anxious about immigration; America's immigrants have always faced racial and religious prejudice. It is hard not to see parallels to today's Muslim travel ban, or cuts to refugee resettlement.