Women Deliver 2023
This week's Women Deliver conference is taking place to an alarming backdrop of women's rights and freedoms being threatened globally. As decision-makers gather in Kigali, Rwanda, explore our latest resources on how to counter the anti-rights movement and continue to push for change.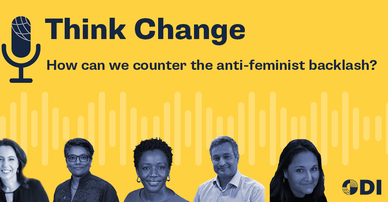 Think Change episode 28: how can we counter the anti-feminist backlash?
This episode examines the issues driving the anti-women's rights movement, the challenges that advocates of women's rights must confront, and options for change.
Listen
The ALIGN platform
ALIGN is a digital platform that is creating a global community of researchers, practitioners and thought leaders, all committed to gender justice and equality.
Visit ALIGN