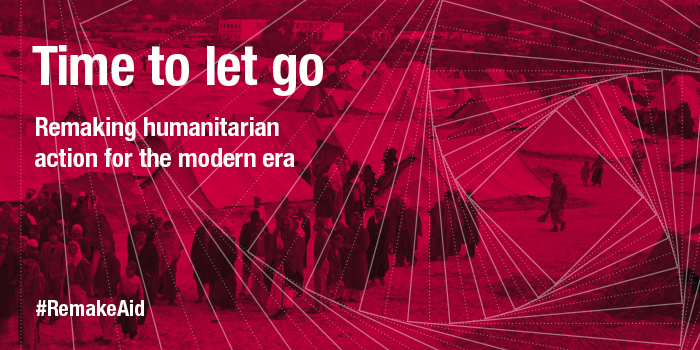 The humanitarian sector is suffering a crisis of legitimacy.
Despite a decade of system-wide reforms, the sector is failing to adapt to meet the needs of people in crises. As humanitarian emergencies become more frequent, more complex and last longer, the need for radical change is ever growing.
Drawing on four years of research, this report argues that the humanitarian system needs to let go of some fundamental – but outdated – assumptions, structures and behaviours to respond effectively to modern day crises. It argues for a new model of humanitarian action, one that requires letting go of the current paradigm.
First, the UN and large international NGOs need to let go of power and control, to enable national and local aid organisations to lead crisis response.
Second, the humanitarian system needs to let go of the incentives that place organisational drives for greater resources and visibility above the needs of crisis-affected people.
Third, the humanitarian system needs to let go of its own exceptionalism and accept that different forms of relief – from development organisations, religious organisations and private sector companies – can co-exist and can be equally legitimate.
Humanitarian Policy Group