Social protection response to Covid-19 and beyond: lessons learned for adaptive social protection
Hero image description: Covid-19 citizens in South Africa. Photo: Government of South Africa, CC BY-ND 2.0
Image credit:
Government of South Africa
Image license:
CC BY-ND 2.0
In response to the Covid-19 crisis, an unprecedented number of social protection measures have been announced by countries worldwide. Policy adjustments and innovations under way include efforts to address social protection gaps and expand support in the immediate instance. They also present opportunities and risks for longer-term social protection policy and system development.
This research project examines social protection measures adopted since the onset of the pandemic, with the aims of promoting policy learning and helping ensure countries are better equipped with inclusive, adaptive and sustainable social protection systems moving forward. With a focus on population groups particularly negatively affected by the Covid-19 crisis and commonly excluded from or underserved by social protection (informal workers, women, urban dwellers, refugees), the research explores:
Evidence of policy implementation and of crisis response effectiveness
The enablers of and bottlenecks to effective social protection crisis response
Implications of crisis response measures for social protection in the longer-term
Emerging policy lessons and recommendations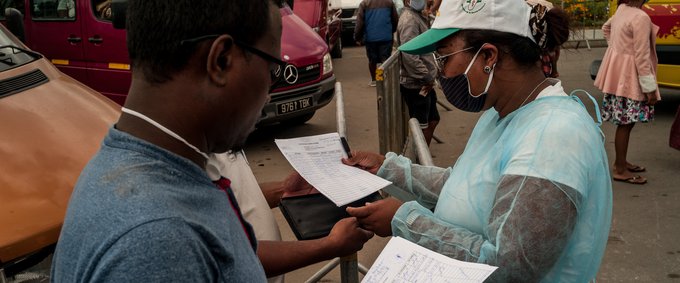 Upcoming papers
Extending social protection to informal workers? Emerging lessons from Covid-19 crisis response
One year on from the first announcements of lockdown measures to contain the Covid-19 pandemic, this event brought together leading experts and policymakers to discuss the findings emerging from this study and wider evidence to share policy learning to date. It asked: is the crisis a turning point in social protection? On the basis of policy developments and evidence to date, is the pandemic opening the door for a reappraisal of investment in social protection, as suggested by some? If so, what are the policy priorities for governments and partners moving forward to help ensure the strengthening of social protection systems?
Speakers included:
Francesca Bastagli, Director, Equity and Social Policy, ODI 
Armando Barrientos, Professor of Poverty and Social Justice at the Global Development Institute, University of Manchester
Bessie Msusa, Chief Economist in the Poverty Reduction and Social Protection Division at the Ministry of Finance, Economic Planning and Development, Malawi
Sania Nishtar, Special Assistant of the Prime Minister on Poverty Alleviation and Social Protection, Pakistan
Lynette Maart, National Director, Black Sash, South Africa
Ugo Gentilini, Global Lead Social Assistance, World Bank