Exploring options for forecast-based early action in the Eastern Caribbean
Eastern Caribbean States are highly vulnerable to, and severely impacted by, extreme weather events. The probability of the region being affected by severe storms, flooding and drought is high, and the costs are enormous. For many, the risks are clearly spelled out in national budgets, policies and planning documents. These risks are deemed a national priority and there is growing awareness that impacts are likely to increase with climate change. There is an urgent need to build resilience to these threats.
The recent devastation caused by Hurricane Dorian in the Bahamas is a clear sign that not enough is being done in advance of extreme weather events, despite the known risks and improvements in forecasting. There are already a large number of disaster risk reduction and resilience initiatives and funds operating in the Eastern Caribbean.
This research study scopes how existing preparedness planning can be improved and plans fully implemented. For example, it looks at how existing national and regional emergency response coordination mechanisms could be triggered earlier.
The research team comprises ODI, Red Cross Red Crescent Climate Centre and Ramboll. They have conducted over 45 key informant interviews and focus group discussions in 12 Eastern Caribbean countries and territories, supplemented by an in-depth review of secondary data, including disaster impact databases and disaster risk management policy documents and plans. The team reviewed the current roles, activities and capacities of regional and national organisations engaged in disaster preparedness and response across the Eastern Caribbean.
They found a wide range of initiatives and progress, but also some important gaps, most notably in the use of pre-allocated finance to implement emergency preparedness plans. Very few states set aside funding for actions that will be needed when a hurricane, flood or drought is forecasted, or for disaster response and recovery.
The project held a stakeholder workshop in Saint Lucia in October 2019 to validate its findings, and is now in a phase of sharing findings more widely with national government ministries and other relevant stakeholders.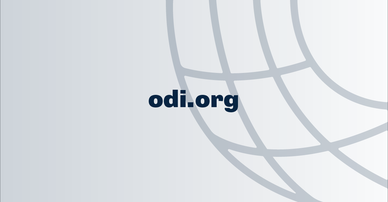 'Building back better': a resilient Caribbean
This event discusses the policies and innovations needed to build back better in the Caribbean post-hurricane Irma & Maria
Read more
Emily Wilkinson, Lena Weingartner, Mairi Dupar