Horn of Africa
Following four failed rains and with the threat of a fifth, the Horn of Africa is now facing the worst drought for 40 years. The warning signs were there, so why are we here again? And why is this devastating crisis not getting the attention and funding it urgently needs?
We take a closer look at these issues and explore what can be done to respond.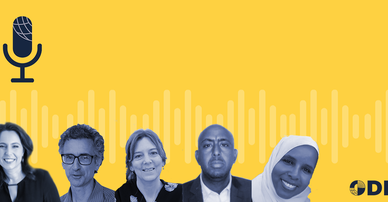 Think Change episode 6: how can we break the silence on famine in the Horn of Africa?
This episode explores why the famine in the Horn of the Africa continues to go under the radar, and what can be done to break the silence and mobilise action.
Read more