Protection
In 2021 HPG continued its long-standing work on protection. HPG research this year centred on exploring the current practice, challenges and opportunities in relation to advocacy to strengthen the protection of civilians in conflict. HPG's work found that in the current 'era of caution' there are significant institutional, structural and cultural barriers to effectively carrying out advocacy to promote protection. High levels of risk aversion and lack of leadership are key inhibiting factors. For example, UN leaders lack political and technical support, including from Member States. This has a chilling effect throughout the humanitarian system, including to INGOs, with a lack of incentives (and even disincentives) to advocate on behalf of civilians living in conflict. The chilling effect can leave very little space for humanitarian organisations to strategically engage in protection advocacy, particularly where power dynamics are at play. Often, protection advocacy is not prioritised, resulting in gaps in capacities, skills and expertise – even for organisations with protection mandates – particularly at national levels, while short-term humanitarian funding and planning cycles undermines the need for a long-term sustained approach.
HPG's work highlighted a number of opportunities to strengthen advocacy efforts, particularly when a range of actors work in complementary ways. For example, collaborative efforts across human rights, peacebuilding and humanitarian INGOs were successful in taking a lawsuit against the UK government for their arms sales to the Kingdom of Saudi Arabia for their use in the Yemen conflict. A group of humanitarian, human rights and peacebuilding INGOs influenced US policy and practice on protection of civilians. Lessons from the Call to Action on the Prevention of Gender-based Violence (GBV) in emergencies demonstrated how strong mobilisation, high-level leadership and collective efforts can bring system-level change in approaches to prevent and respond to GBV.
HPG's research, including on opportunities for greater collaboration between humanitarian and human rights actors, shows how working across a range of actors can mitigate and share risks. HPG has undertaken significant policy engagement on this work, including in partnership with the Global Protection Cluster (GPC) with which we undertook a series of events and informed strategic discourse between the GPC, OHCHR, OCHA and others towards developing more coordinated approaches between humanitarian and human rights actors on protection advocacy.
Joint HPG and ODI research considering protection risks in a climate changed world found that climate change can exacerbate existing protection risks, create additional risks and impact drivers of conflict and vulnerability. More context-specific analysis is needed and it is clear that protection approaches need to adapt to account for climate stressors. A mindset shift is required for protection organisations to anticipate and prepare for evolving protection risks, including early analysis of potential violations of rights and the applicable legal frameworks. In addition to convening workshops and events, HPG continues to conduct policy engagement on this work, including with the GPC, and IASC's Operational Policy and Advocacy Group.
HPG is drawing on this wide-ranging work to inform significant policy engagement, including through leading the review of IASC Protection Policy, which is currently in process. This review will document areas where there is substantive progress, while also considering enablers and barriers in implementing the policy, and so is an opportunity to explore systemic issues affecting the protection of civilians.
Survivor- and community-led crisis response: Practical experience and learning (HPN)
This Network Paper introduces and explains existing knowledge and experience with an emerging way of working in humanitarian programming. For now, we call this approach 'survivor- and community-led crisis response' or 'sclr', as it seeks to enable external aid actors to connect with, support and strengthen crisis responses identified, designed, implemented and monitored by existing or new self-help groups among crisis-affected populations. The paper defines what is meant by survivor and community-led responses and places it in the growing vocabulary around ʻlocalisation'.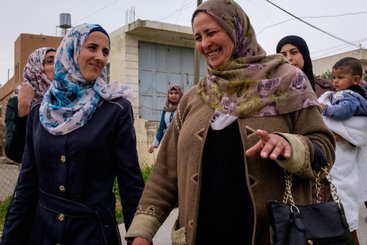 Humanitarian Practice Network articles