Supporting Investment and Trade in Africa
The Supporting Investment and Trade in Africa (SITA) programme contributes to development goals of African economies and the UK's efforts to support trade, investment and development on the continent. ODI works in partnership with the Secretariat of the African Continental Free Trade Area (AfCFTA) and African Trade Policy Centre (ATPC) of the United Nations Economic Commission for Africa (UNECA), with support from the UK Foreign, Commonwealth, and Development Office (FCDO).
The aim in the AU's Agenda 2063 to transform the structure of African economies by boosting intra-African trade and investment requires the AfCFTA to play a crucial role. The recent UK Integrated Review highlighted the UK's continued intention to partner with the African Union on free trade. As such, SITA aims to support AfCTA negotiations, assist on country implementation and undertake policy relevant analysis. Our activities include:
Supporting research and knowledge generation in the Economic Commission for Africa's African Trade Policy Centre.
Increasing the technical capabilities of AfCFTA negotiators and officials in AU member states and Regional Economic Communities to negotiate and implement the AfCFTA.
Assessing country level preparedness and need for technical assistance in capacity building support.
Undertaking policy-relevant analysis around investment, the digital economy and e-commerce, and resilient economic recovery.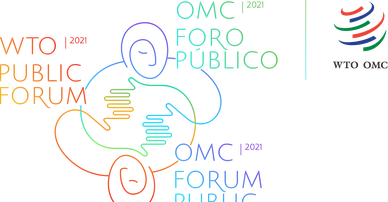 Towards a green recovery in Africa: implementing the AfCTA
During this event, hosted on the WTO Public Forum 2021 platform, we will explore how to align Africa's green recovery through climate compatible trade and the implementation of the African Continental Free Trade Area.
Read more
Supported by
UK AID (UK AID)