ODI MED: towards peace and sustainability in the Mediterranean region
The Mediterranean region is a cultural, historical and commercial bridge between the Arab world, North African countries and Europe. It is a region that suffers from several cross-border challenges related to the long-term implications of wars and conflict, the breakdown of governance and high political volatility.
At the same time, the Mediterranean is a hub of innovation and growth. With rapidly growing economies, and a young, increasingly skilled population, the potential of the region is immense. ODI MED aims to help address these challenges and unlock these opportunities at play in the region.
The initiative focuses on three sub-regions:
southern Europe and the Western Balkans
North Africa
the Middle East, including eastern Mediterranean countries.
ODI MED examines policy challenges and solutions in sustainable development, peacebuilding and security as well as economic and geopolitical relationships across and between them.
Current areas of focus include state fragility and transnational violence in the Mediterranean, regional approaches to peacebuilding and security, migration and displacement, policies and politics of entrepreneurship and economic growth, and the emerging role of local leaders in fostering more equitable regional cooperation.
ODI MED also seeks to engage with partners directly in the region and publish content in a variety of languages relevant to the Mediterranean.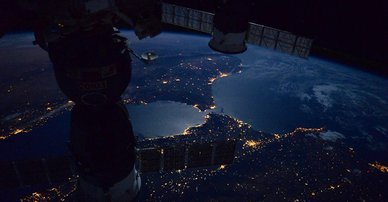 Stronger together: a new agenda for Africa and Europe in 2021
Ahead of the EU-AU Summit, Africa and Europe will need to collaborate together to recover from Covid-19 around key issues like migration.
Read more
International aid prioritises the pandemic over peace. But at what cost?
Donors should reframe their approach to Covid-19 and peacebuilding in the Middle East and North Africa, focusing on local priorities.
Innovation in Africa-Europe relations beyond Covid-19
In collaboration with the Robert Bosch Stiftung, we launch a series of webinars exploring innovative initiatives to strengthen Africa-Europe relations on migration, mobility and beyond.
The impact of Covid-19 on local peacebuilding in the Middle East
USIP and ODI hold an online conversation looking at the implications of Covid-19 on peacebuilding at the local level in three particular Middle Eastern contexts—Yemen, Syria, and Iraq.
Coronavirus and local peacebuilding efforts in North Africa
USIP and ODI hosted an interactive discussion featuring peacebuilding experts and practitioners from North Africa, with a focus on the implications of Covid-19 on peacebuilding at the local level in Libya, Tunisia, and Egypt.
ODI Bites: Africa beyond Covid-19
As a continuation of our previous discussion on Africa beyond Covid-19 we further explore what new approaches and enhanced forms of collaboration will need to be built between Africa, Europe and beyond.