HPG's Integrated Programme: People, power and agency
HPG's Integrated Programme (IP) combines cutting edge research on humanitarian policy and practice, extensive policy engagement, and convening and communications. Our 2022–2024 IP has five projects which explore how humanitarians can better engage with the social and political dynamics that influence humanitarian assistance. These projects will both challenge and inform a range of current policy agendas, including on accountability towards affected people, local humanitarian action and 'nexus' approaches aimed at bridging humanitarian–development–peace-building efforts.
Explore our IP projects: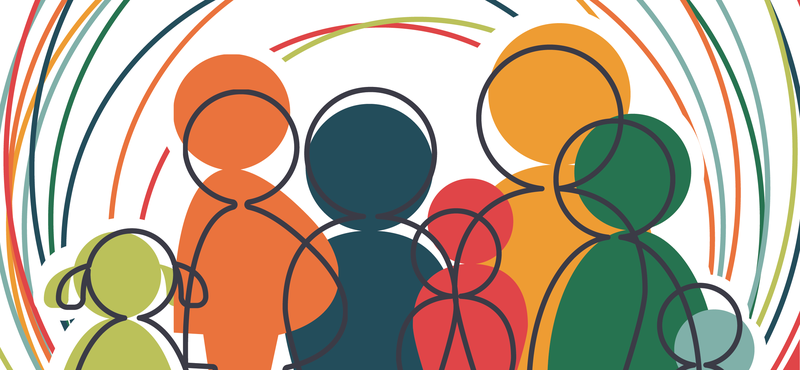 Beyond survival: wellbeing in protracted crisis
Crisis-affected people do not perceive humanitarian aid as meeting their most urgent needs. Humanitarian action overlooks or ignores many aspects of what gives life meaning and value – questions of spirituality, sex and intimacy, social identity, or a sense of place – even as it is impacted by them.
The relationship between humanitarian assistance and well-being is especially important in the context of protracted crises. As aid moves beyond its immediate 'life-saving' mandate, the choices and trade-offs humanitarian actors must make increasingly concern the lives people are able to lead. This can lead to disconnects between what aid actors and affected people consider relevant and appropriate assistance.
To understand these issues, HPG will conduct research over two years in protracted crisis settings in Myanmar/Thailand, northeast Syria and the Democratic Republic of Congo. We will explore the aspects of life people deem important to their well-being, how these change over time, and how they vary across intersections of power and identity. We will then examine how far humanitarian action supports or hinders people's well-being, looking at the kinds of lives that humanitarian aid supports and how aid sits within the wider network of resources people draw on to live meaningful lives. Overall, the research will explore how aid actors can create a better enabling environment for crisis-affected people to pursue well-being on their own terms.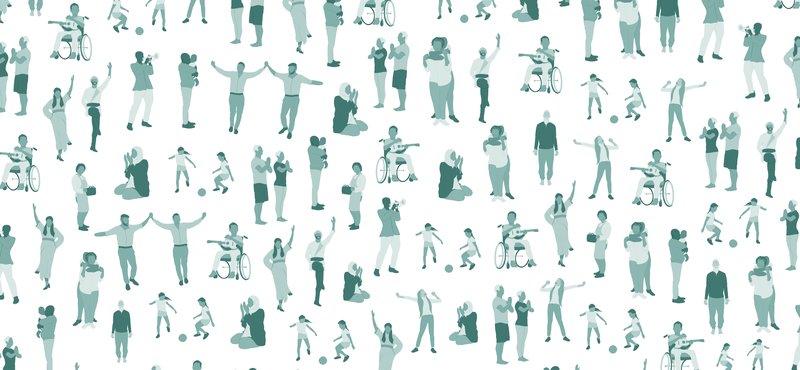 Project team

Social cohesion and forced displacement
Policy interest in social cohesion is on the rise. While it has been a priority for development and peace-building actors for some time, more recently it has become prominent among humanitarian actors, though it remains a vague and contested concept. Social cohesion is not inherently good – like all social processes it carries underlying risks, limitations, inconsistencies and trade-offs. There are limits to what interventions driven by external aid actors can achieve, and interventions can have unintended impacts. The kind of aid that is given, the mechanisms through which it is distributed, and the people selected to receive it can all have a bearing on social cohesion between groups.
To address some of the issues, HPG is undertaking a two-year research project in Pakistan and Tanzania to explore social cohesion and displacement between and within refugees and their hosts. Taking a critical approach to social cohesion, the project will address four broad research areas. First, it will explore the aspects of social cohesion that matter to displacement-affected communities. Second, it will consider the factors that drive or undermine social cohesion between and within refugee and host communities. Third, it will examine the relative importance of aid in shaping social cohesion. Finally, taken together, these areas of research will provide a basis for examining how aid actors might contribute to better social cohesion outcomes.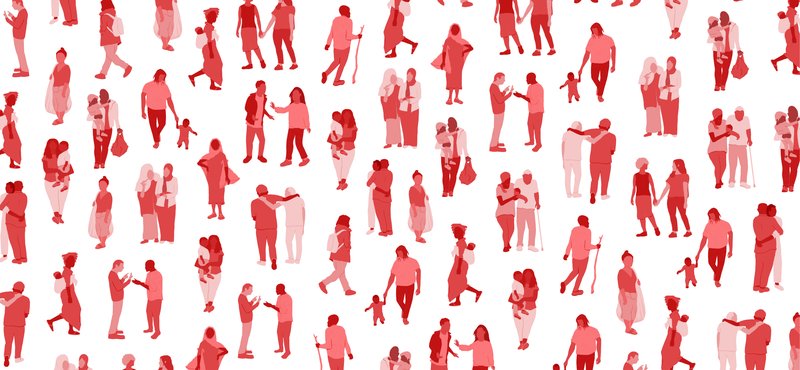 Community engagement, protection and peace
The increasing number of armed conflicts and range of armed actors present challenges for actors seeking to prevent and respond to violence, coercion or the deliberate deprivation of people affected.
Civilian communities are not passive actors in these conflicts. Their interaction with armed actors is complex, ambiguous and changes over time. Their engagement is often below the radar and can take place before any recognised mediation or negotiation processes. Civilian communities in conflict areas can have high levels of interest, legitimacy and access in seeking to mitigate violence. Often at a local level, local culture, values, social and customary norms, tradition and religion can matter more than formal norms when mitigating threats of violence. It is therefore essential to better understand interactions between communities and armed actors, to build successful dialogue towards community self-protection efforts.
This project seeks to better understand communities' agency in engaging with armed actors to advance their self-protection, and to identify the strategies and factors that contribute to (or undermine) successful self-protection strategies. We will also explore the implications for humanitarian protection and peace-building actors: how they can support successful dialogue and community self-protection efforts, and actively avoid undermining such engagement. The project will explore opportunities, challenges and risks to support community engagement efforts, as well as opportunities and challenges to strengthen approaches between peace-building and protection actors.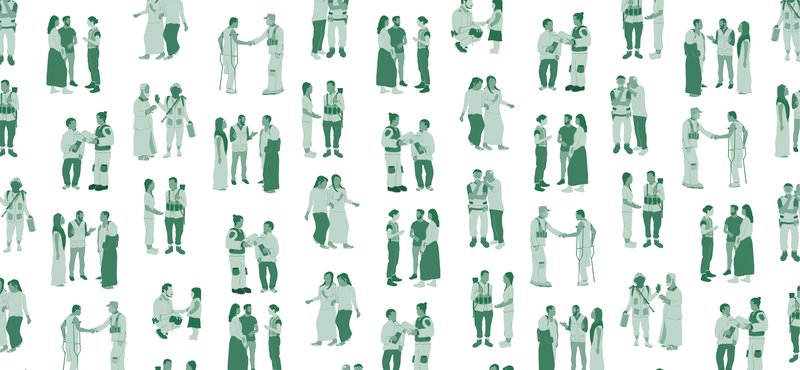 Project team

Remaking aid: ethics, politics and narratives
The international humanitarian system is struggling to keep up with growing needs because of insufficient funding and a failure to reform its unpredictable and fragmented business model. The legitimacy of the system is increasingly challenged by populist voices that pit humanitarian aid against national interests, and progressive ones that decry its ways of working as neocolonial or that give prevalence to solidarity over the principles of neutrality and impartiality.
The evidence base that should underpin humanitarian action has grown increasingly robust, but powerful narratives emanating from these politically opposed constituencies often take precedence. These narratives also use history and tradition to portray crises, make the case for aid or advocate for or against reforms. Understanding the impact of these narratives on humanitarian policy is essential to make the case for international humanitarian aid, bridge the financing gap and accelerate reform.
This project will analyse how these narratives are constructed, how they change over time, the process through which they shape policy decisions and how that process can be influenced. Three case studies will focus on how public narratives have shaped the rise of Germany as a leading humanitarian donor; how evidence-based narratives have interplayed with public and institutional narratives in the significant rise of cash transfers; and how feminist narratives in the foreign policies of Canada, Sweden and Germany are influencing humanitarian policy and practice.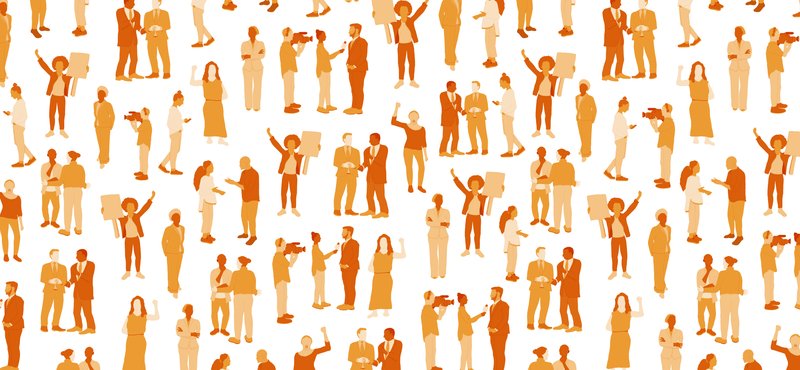 Project team
Senior Research Fellow and Policy Lead
Partnering for a localised humanitarian research agenda
Humanitarian policy research agendas lack a diversity of viewpoints, reflecting the concerns of donor governments more than those of affected populations and local researchers. Researchers, policy-makers and practitioners in countries facing humanitarian situations rarely benefit from the same opportunities and resources to influence global humanitarian policy as those in donor capitals. HPG believes that repositioning these voices as key drivers of research agendas will provide valuable and nuanced inputs for reframing global policy discussions.
HPG and the Neem Foundation in Nigeria will work together to amplify Neem's research and policy priorities through a co-designed research project. Along the way, HPG will take forward and share lessons for more equitable partnerships and research practices across our work. The research will be underpinned by core questions that relate to how HPG can foment a more equitable humanitarian policy research agenda in partnership with local researchers, and how such an agenda might change the questions we ask, the outcomes we achieve, and the policy issues we prioritise.
HPG and Neem's research centers on the motivations and interventions of humanitarian actors involved in conflict response. In Northeast and Northwest Nigeria, humanitarian actors have a key role in conflict prevention, mitigation and de-escalation, alongside existing community and government structures. Following elections in 2023, the research will explore the interaction between these response initiatives and how humanitarian actors can best complement existing, locally led efforts.
Find out more about our partners, Neem Foundation