Jump to our work on:
Climate risks and resilience

Geopolitical risks

More
Many of the Global Risks and Resilience team will be attending COP28 in Dubai. ODI's official COP28 page will be updated regularly with new commentary and resources on some of the big developments emerging from the talks.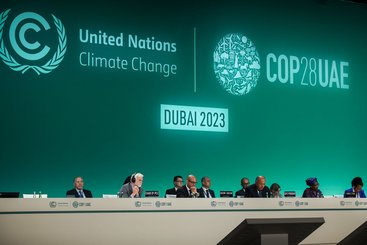 Understanding transboundary climate risks
Climate change does not respect borders, yet transboundary climate risks remain a neglected topic of research and policy. The Global Risks and Resilience programme pioneers research into understanding these risks, as well as the impacts and trade-offs that the adaptation and mitigation actions of one country can create for other countries. Our evidence is used to advise institutions, policymaking bodies and others on how to work together to reduce risks and more effectively build climate resilient development.
Supporting resilient Small Island Developing States
Small Island Developing States (SIDS) face unique climate challenges. ODI's global advisory network, the Resilient and Sustainable Islands Initiative (RESI), works with SIDS and their partners to build more resilient economies and societies, and achieve climate justice.
Finance for resilience
Financing plays a key role in the implementation of international agreements on climate change, disaster risk reduction and sustainable development. Global Risks and Resilience focuses on the financial flows, mechanisms and tools which contribute to climate resilience and adaptation in the context of multiple risks. This includes looking at how to scale up finance flows to Small Island Developing States and fragile and conflict-affected countries: two groups which receive less adaptation finance than other developing countries despite their disproportionate vulnerability to climate change.
Adapting to a changing climate
Global Risks and Resilience generates research and advises decison-makers on effective, inclusive climate change adaptation. This includes promoting locally led and gender-responsive adaptation work, and understanding how nature-based solutions can be a key part of more sustainable development in a changing climate.
The geopolitics of connectivity
Interconnectivity and globalisation have transformed the way the world works. But while these changes have brought many benefits, they have also created threats which cross national borders, and which give rise to complex risks. Global Risks and Resilience supports decisionmakers to better understand the risks, opportunities and uncertainties they face, and the options they have to make more informed development decisions.
Understanding energy transitions
The transition from fossil fuel dependence to a low-carbon world is critical; it will also be difficult. Global Risks and Resilience supports businesses and decision-makers to navigate energy security concerns and possible development trade-offs related to the energy transition, and to make sure that renewable energy systems are resilient to rapidly changing threats.
China 2049
How China views and responds to global risks has significant relevance to world affairs. With its wealth of China expertise, Global Risks and Resilience generates in-depth analysis of how the country is addressing global challenges and risks: going beyond day-to-day coverage to provide reports, commentary, training and bespoke advisory services to a wide range of stakeholders.
Watch: 'China pressured to reduce its carbon emissions at global climate change summit'
"Yes, [China thinks] climate change is important, but energy security is more important... That resilience on coal as a transition fuel is going to stay in China's energy mix for the foreseeable future."
Director of Global Risks and Resilience, Dr. Rebecca Nadin, was interviewed for PBS News Hour at COP27 about China's climate and energy priorities.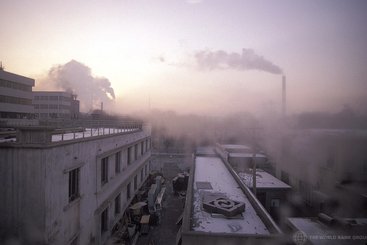 Follow our climate work
Follow us on Twitter to get our latest analysis on climate issues including adaptation, loss and damage, and more.
Follow @ODIclimate
All Global Risk and Resilience content