Expert Platform on Gender and Preventing and Countering Violent Extremism in North Africa
The Regional Platform on Gender and Countering and Preventing Violent Extremism in North Africa, co-hosted by UN Women and the UN Counter Terrorism Committee Executive Directorate (CTED) in partnership with the Overseas Development Institute (ODI), convenes experts from North Africa for in-person and online discussions to share expertise and learning on gender and countering and preventing violent extremism (C/PVE) in the region. The platform is a flexible space for knowledge exchange both at national and regional levels across North Africa.
The platform aims to:
Exchange knowledge and research findings on gender and the role of women in violent extremism
Share best practices on gender-sensitive approaches to PVE/CVE in policy and programming
Discuss how national policies in the five countries of the platform can benefit from a gender approach to PVE
Increase awareness on the linkages between gender and VE and encourage gender-sensitive decision-making and implementation of PVE policies and programmes in North Africa.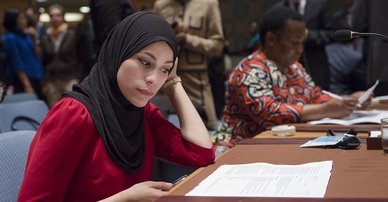 Countering the caliphate in North Africa: three expert views on gender and the need for collective action
Three key insights from experts working with the UN to promote regional collaboration and gender in Countering and Preventing Violent Extremism programmes.
Read more
Staff
Research Fellow

Research Officer

Senior Research Fellow
Rachel George, Leigh Mayhew